Staff Directory
Staff
Administrative Staff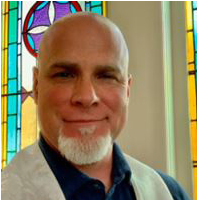 Rev. Greg Larsen
Pastor
I'm a dedicated dad to a 10 year
old daughter, Sophie, and a
"greyt"ful greyhound owner to
Veronica, my retired 45mph
couch potato. A born and raised
Michigander, I love all things "up
north," traveling God's country,
and meeting new people to hear
their stories. Traveling with my
girlfriend Angela and RVing with
my daughter are also favorite
past times. I'm close to my family
and appreciate creating and
sharing special moments with
them. I'm one part of a duo that
plays Beer and Hymns (Detroit)
on vocals and guitar. I have a
deep appreciation for several
genres of music. I'm grateful for
the opportunity to serve St.
Thomas and I'm looking forward
to exploring what the Spirit brings
to us all..
55355 Mound Road
Shelby Township
MI
48316
5867813025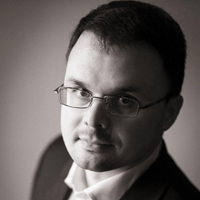 Alex Zakirov
Music Director
Alex was born in Tashkent, former Soviet Union in a family of professional musicians. He started his musical studies at the age of 4 and entered the Uspensky School for Gifted Children, where he made his orchestral debut at the age of twelve. Alex Zakirov completed a Doctor of Musical Arts from Michigan State University, where his teacher was Deborah Moriarty and a Master of Music and Post-Graduate Degree in Piano Performance from Tashkent State Conservatory. He received his Artist Diploma from the Duquesne University, as a student of David Allen Wehr.

Alex enjoys a career covering a wide range of solo and chamber music performances. While focusing primarily upon the performance and teaching of classical music, Alex also pursues interests in other musical styles. such as a research about music and light. Additionally, he was the head of the project that worked on connecting aspects of music and color for TV programs.

Alex is also an experienced piano teacher whose students actively participate in performances and competitions.

55355 Mound Road
Shelby Township
MI
48316
586-781-3025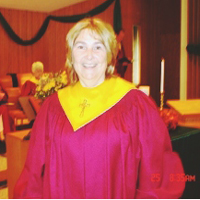 Debbie Weicker
Chior Director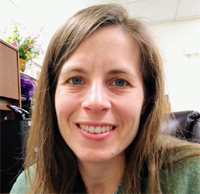 Fran Oudbier
Office Admin and Financial Secretary
Fran holds a BA in Business Administration from Oakland University. She has 15+ years of experience working in administration and finance at various levels.

Fran is a lifetime Metro-Detroit resident. She lives in Sterling Heights with her husband, four daughters, and one small dog. She is a believer and follower of Christ since 1991. Her hobbies include walking, coffee, puzzles, art and nature appreciation, and cheering on the next generation.