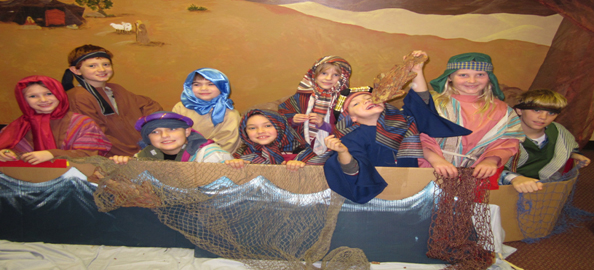 Welcome to the Children's Ministry
H
ere at St. Thomas we have a wonderful Children's ministry program. Our children's ministries strive to share God's love with the youngest members of St. Thomas so they may grow in faith and develop a personal relationship with Christ.
We encourage family learning and mission experiences. This is accomplished by including children in the worship through weekly children's sermons and junior worship leaders, providing Bible-based learning opportunities, as well as encouraging family mission and spiritual growth. We want St. Thomas to be a place where children feel safe and loved, by God and by their church family.

CHILDREN -Birth thru 5th grade
NURSERY
Due to COVID-19 we currently are not operating the Nursery
Available at both worship services for infant thru 3 year olds
CHILDREN'S CHAPEL -During Sunday Worship
Due to COVID-19 we currently are not offering CHILDREN'S CHAPEL
for Preschool- 1st Grade
An age-appropriate worship opportunity for our preschool through 1st graders during the 9:00am & 11:15am worship services. Through Bible stories and activities, our little disciples of Jesus Christ learn and feel His love for them.
JR WORSHIP LEADERS
Children and Youth, 2nd grade & up bring -in the symbols of worship (Word & Light, Cross, Plate and Cup). After training, they will be scheduled for Sunday mornings. This is a great opportunity for children/youth to participate in worship.
VACATION BIBLE SCHOOL
Children of all ages participate in fun & learning activities. This is normally in July around the third week.